In Aba Tableland which is 220km from Chengdu, the metropolis of Sichuan Province ,there is a divine mountain which is famous in Tibetan region .
She shows her purity and pretty between mountains silently .That is the divine Four Girls Mountains which located in the range of Xiaojin county.

Siguniangshan ( also called Four Girls Mountains) is a national scenic area and nature reserve of China. China government awards her an "AAAA" grade .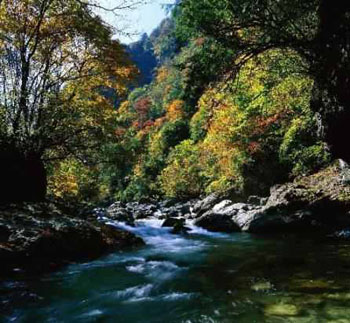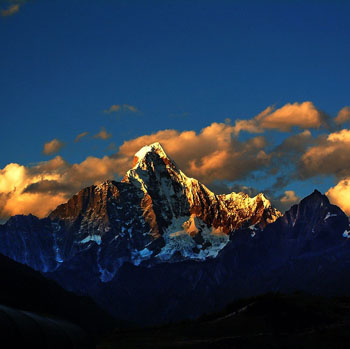 Ten years ago ,Four Girls Mountains ,this goddess who had never come out from her garden , uncovered her veil at last in response to local government's exploitation of touring enterprise. Many fans of sightseeing and mountaineering came in a continuous stream, halted there and were fascinated by what they had found. Moreover, the magical snow mountains of the total area 450 square km, aboriginal natural scene and unique life style of Jiarong tribal Tibetan of Tibet who had lived there thousands of years, have been a favorite of photographers all over the world.
They recorded the astonishing heritage of nature with their cameras and enjoyed it again and again. Almost every peak, lakeside, rivulet,and hamlet was attractive to tourist worldwide.
Four Girls Mountains, the fairyland, where is filled with snow peaks, forests, blue sky, clear rivulets, glaciers, lakes, and tribal life styles, provided tourist limitless materials for mountain climbing, hiking, plants tours.
The purity of spring, pizzazz of summer, rhythm of fall and elegance of winter will be certain to make you astonished. That is a wordless song of wordless song of an old tribe, which is coning from remote heaven.
Related Tours: