Nihao! Thank you very much for visit our web.
Who are we?
China Exploration comes from the official web of Chengdu Jason Tour Co. Ltd. As a specialized tour company approved by China National Tourism Bureau, Chengdu Jason Tour is authorized to operate inbound tours for foreigner coming to China, Chinese tours, and Conference & Exhibition in China. Chengdu Jason Tour has modern facilities in office, scientific business management and rigorous quality control system, plus a group of staffs with rich experience in sales, operation, marketing, and tour guides.
Our History
Since 1998 Mr. Huang Jiantao, the founder and CEO of Chengdu Jason Tour Co. Ltd, has started to work for foreigners visiting China. He has accumulated intensive knowledge of China tour, and in 2002 People's Daily and "China Travel News" commended his excellent reception service, and then in 2003 he got the honor of TOP TEN from Sichuan Provincial government, at the same year he set www.ChinaExploration.com in 2003,and in 2008 he was honored as Torch Bearer in 2008 Beijing Olympic Game, and in 2015 he founded Chengdu Jason Tour Co. Ltd. And in 2015, our sister web of www.chengdutour.org is on line specialized in tours in Sichuan area.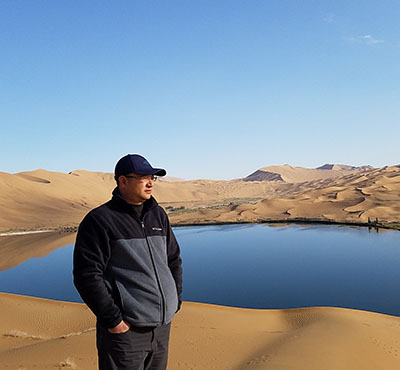 What we do?
We provide basic service of tailor-made and package tours, including car rental, hotel booking, guide service for tourist coming to China for sightseeing, and we also tried to present more cultural facilities in our tour program, such as trekking, 4WD overland tour, wildlife tour, culture exchange, education tour, religious tour, etc. And our tours cover also every cornor of China.
Why with Us?
We are not snoring on the glories in history, and we are still marching on the long road of China tours, because we love tours, and love our tourist, tour is our for ever career. Dear friends, above short words can hardly conclude us all, please visit our web for more information. And we are looking forward to sharing travel stories with you in near future!
Team of China Exploration
Our Office
Our Business Certificate & Licence
For more information of Sichuan,visit our local website of www.chengdutour.org